Technology is evolving rapidly in the beauty and cosmetic treatments industries. Few devices represent the leaps and bounds we've experienced better than the Picosecond Laser (or Pico Laser for short). It's fast, safe, and non-invasive, with results backed by hard, scientific evidence.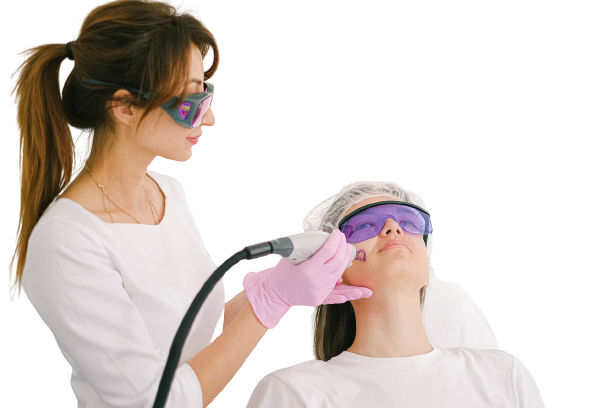 What is Pico Laser Technology?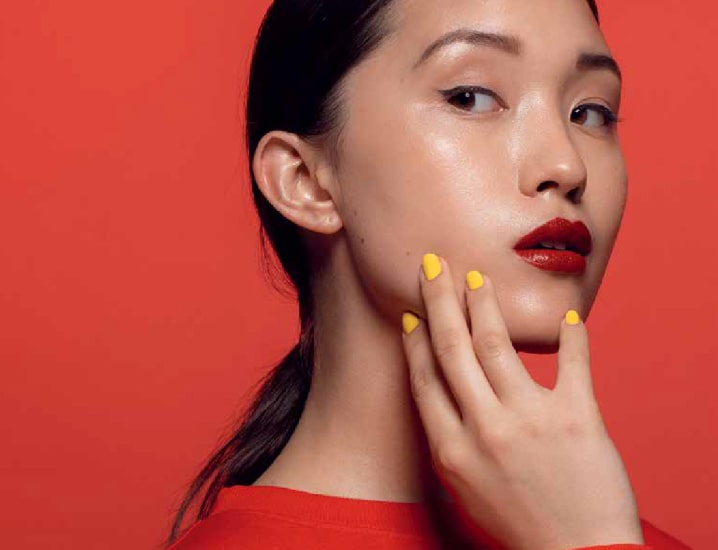 Pico laser technology is a non-surgical, non-invasive laser skin treatment that can be used to address the majority of common skin imperfections, including spots caused by sun damage and acne scarring.
Pico technology is regarded as one of the most advanced laser treatments currently available on the market. It delivers noticeable, permanent results in fewer sessions than comparable options and is safe, requires minimal downtime, and can be used across the entire face and body.
How Does Pico Laser Works?

Pico laser technology allows for the quick, effective, highly selective treatment of pigmented lesions and tattoos (in treatable colors). This laser also enhances elastin production in the skin, resulting in a softer, fuller, more youthful complexion.
Laser removal of pigmented lesions works by destroying the pigment in the skin without the need for excision. This process is completed in 3 simple steps. The laser works by targeting the brown pigment present in the skin of these spots. This pigment absorbs the laser's energy and becomes scattered into tiny particles that are then easily naturally eliminate by the body.
What Can Pico Laser Be Used To Treat?
Pico laser can be used to treat a huge variety of skin conditions and imperfections. The most common include discoloration, scarring, and tattoo removal.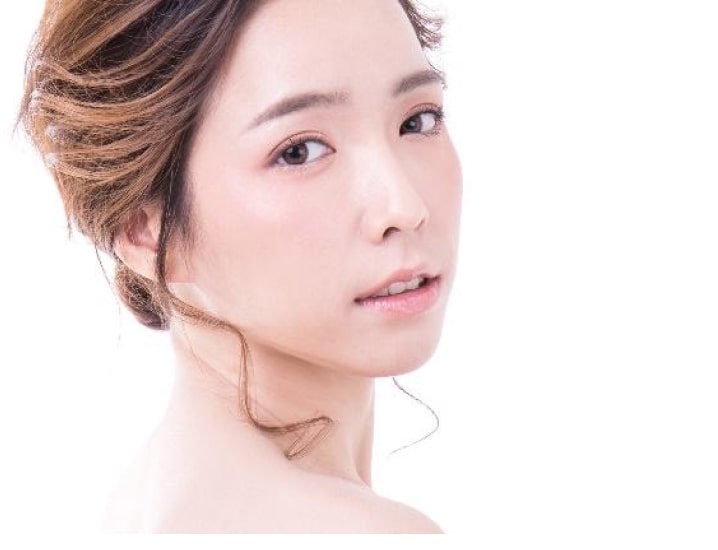 Pico Laser for Skin Discoloration
Although harmless, birthmarks, melasma, sun damage, and other skin discolorations can be a cause of concern among men and women alike. Discoloration can also be a challenge to remove with conventional treatments. Pico laser may be just the solution.
An innovative technology, a Picosecond laser can minimize inflammatory pigmentation. Practitioners can target specific areas and small skin particles, reducing the risk of thermal damage. What's more, Pico lasers can be adjusted to produce a range of wavelengths and fitted with a variety of applicators to target and remove superficial pigmentation.
The best part: Pico laser technology is strong and effective enough to produce noticeable results in just one session. It's safe, too, making it a popular choice among those with sensitive skin.
Pico Laser for Acne Scarring
Acne scarring can be extremely stubborn, often lasting for years and years and resisting other effective treatment protocols.
The laser creates thermal injury on a target area. The injured skin triggers the body's natural healing process. Collagen production is stimulated, repairing and remodelling the skin.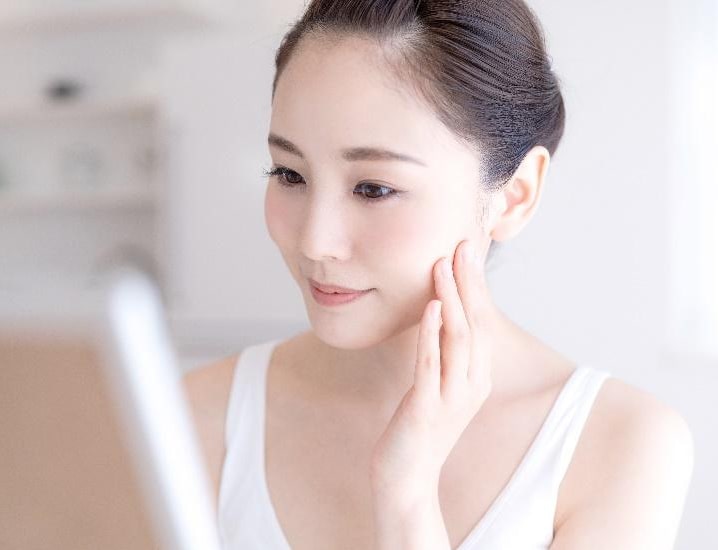 Pico Laser for Tattoo Removal
Pico laser treatments can also be used to remove unwanted tattoos from anywhere across the body. The technology's high specification helps increase the speed at which the device shatters the tattoo pigments, meaning fewer treatments are required to achieve the desired result. While Pico lasers can be effective, no laser tattoo removal can strip the skin of all coloured ink pigments. Black and grey ink is the easiest to remove, closely followed by dark green. Yellow, purple, and fluorescent hues are the most difficult to remove.
Which Pico Laser Machine Should I Choose?
Picosecond laser is undoubtedly a revolutionary technology, and at the current moment there are only a handful of reliable manufacturers producing solid devices adopting this technology. There are still variations in terms of the wavelength, the pulse duration as well as the energy delivery amongst the laser devices.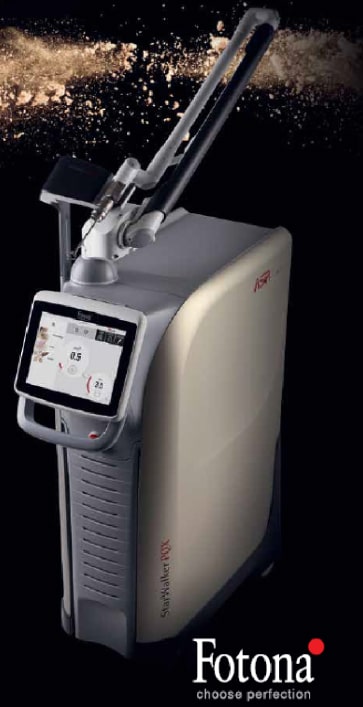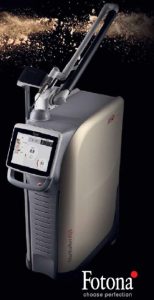 At Eagle Eye Aesthetics, we have chosen to use the Fotona StarWalker® PQX Pico Laser. The Fotona StarWalker® PQX Picosecond laser is a US FDA award winning picolaser offering third-generation ASP (Adaptive Structured Pulse) – powered technology for ultra-performance:
Highest pico power & energy
Shortest pico pulse width
Wide range of laser wavelengths
Exceptional spot size capabilities
Largest fluence spectrum for flat-top handpieces
Patented FracTAT® treatments for scars, pigments and rejuvenation
Five Laser Wavelengths:
StarWalker® PQX delivers five laser wavelengths to cover the complete absorption spectrum of melanin, oxyhemoglobin and water.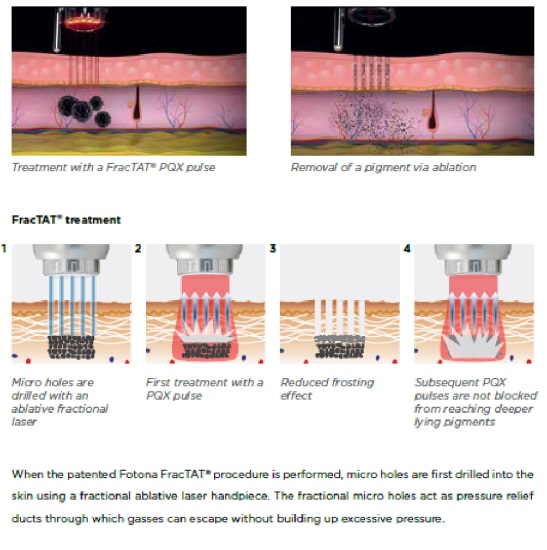 What is the Fotona FracTAT®?
Patented ablative fractional treatments allows for:
Fewer treatments needed
Shorter treatment time
Quicker healing
Enhanced generation of photoacoustic shockwaves

Reduced frosting and pressure on surrounding tissue
Direct pigment removal via ablation
Better and quicker healing of fractionated skin
Non-ablative and ablative fractional treatments for:
Rejuvenation
Scars
Pigments
Tattoos
Fractional microscopic lesions are formed within tissues as a result of micro cavitations and plasma formation. Micro wounds are rapidly healed by the intact surrounding tissue, leaving the skin refreshed, more elastic and with fewer visible wrinkles and scars.
Schedule your appointment at your convenience.