Premium Medical Grade Skin & Eye Care
At Eagle Eye Aesthetics (EEA), we pride ourselves in providing only the best. As such, we have formulated a range of brightening, anti-ageing and anti-acne skincare for the eyes and face that will cater to all patient concerns and skin types. Get ready – Your skin is about to get a major glow up.
Clear Skin/ Anti-Acne Range
This range is specially formulated for oily, acne-prone skin. It is not just for younger skin, but suitable even for older skin with occasional breakouts and problems of oiliness, comedones and acne.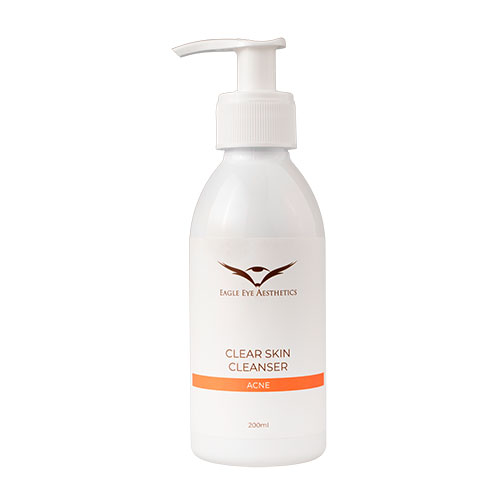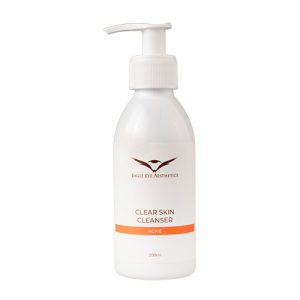 A gentle cleansing gel, formulated with actives like Pyruvic Acid and Triethyl Citrate, to effectively treat acne while providing thorough cleansing action.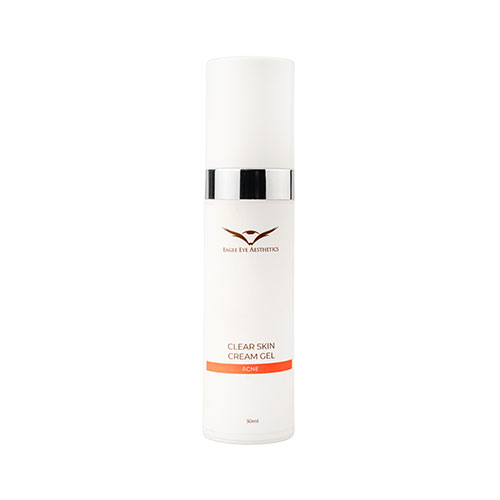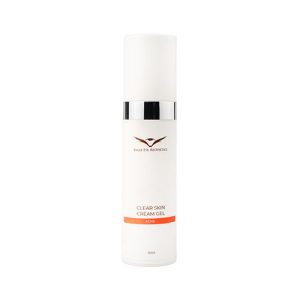 This lightweight cream gel is formulated with clinically proven ingredients such as Triethyl Citrate, Ethyl Linoleate, oligopeptide-10, and magnolia bark extract to treat acne at every stage. It works quickly to treat inflammations, control sebum production on the skin, and prevent development of new blemishes.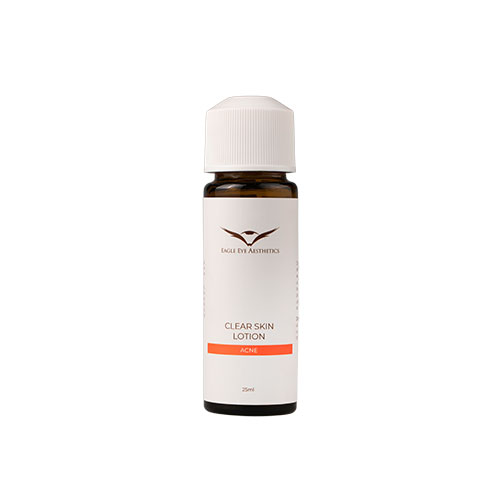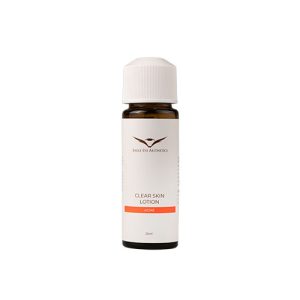 Clear up comedones and inflammatory lesions fast with this lotion. It uses a unique, clinically proven technology to treat and prevent acne without the use of antibiotics or steroids.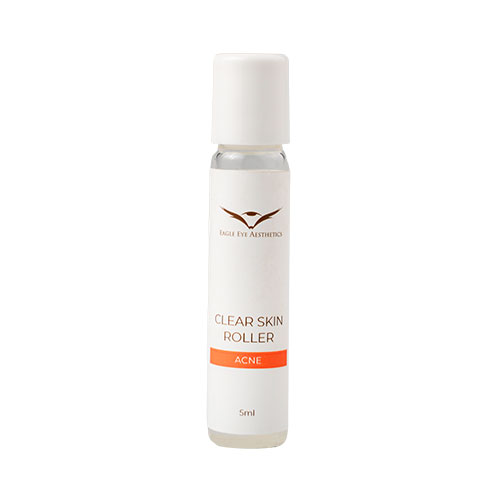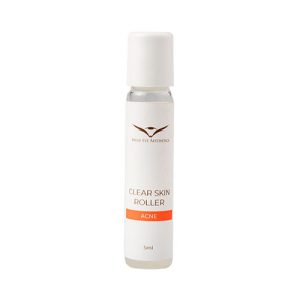 This innovative product is designed to treat individual acne lesions. Its potent formula uses a clinically proven technology to diminish the appearance of existing acne while combating new blemishes.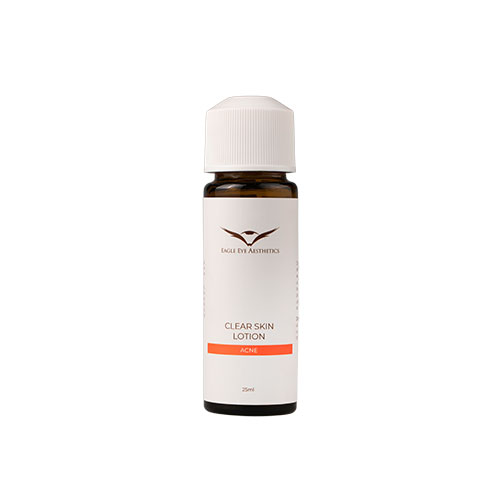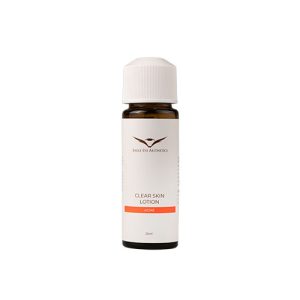 EEA Clear Skin Body Spray
This spray is specifically developed to control and treat acne located on the body, especially the chest and back. Formulated with key ingredients Triethyl Citrate, Ethyl Linoleate, and oligopeptide-10, it is easy to treat hard-to-apply areas effectively.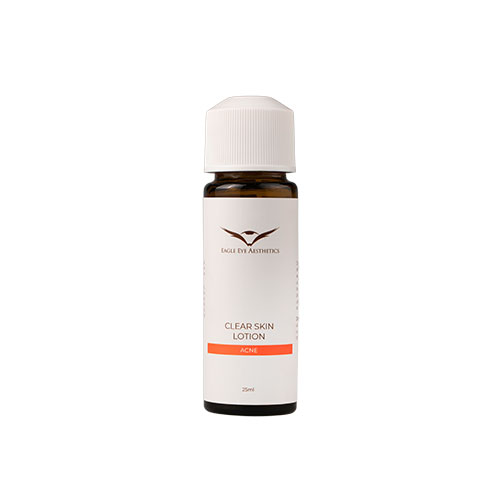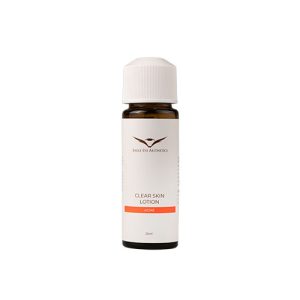 SkinCare Combi Oral Supplement
Complement your anti-acne regimen with this oral supplement that cures acne from inside out. Epigallocatechin gallate and Zinc gluconate target acne-causing factors and counteracts the effect of IGF-1. This supplement is further bolstered with niacin to improve overall skin health and skin barrier function.
EEA Brightening/Anti-Pigment Range
This range is formulated for anyone who is keen to turn up the brightness on their skin and fade discoloration with scientifically formulated, glow-boosting formulas.
Dullness can affect your skin at any age, regardless of your skin type. For those suffering from uneven texture and tone, incorporating one of the best brightening products into your skin care routine will help reveal a more radiant complexion and even help correct some other skin care woes as well.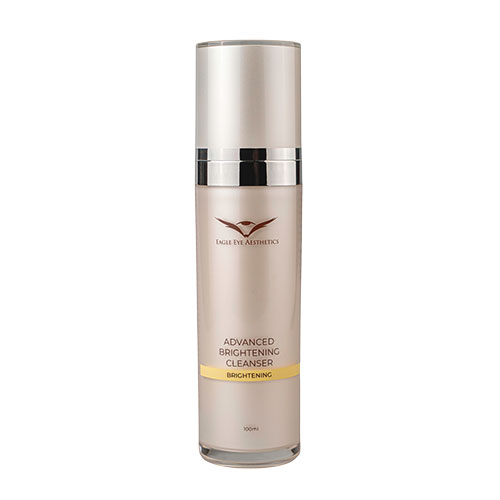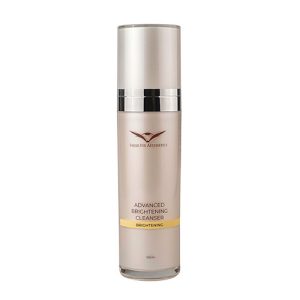 EEA Advanced Brightening Cleanser
Featuring acetyl glucosamine, this creamy cleanser gently exfoliates skin's surface to remove dark spots. Uneven and dull skin looks naturally radiant with regular use.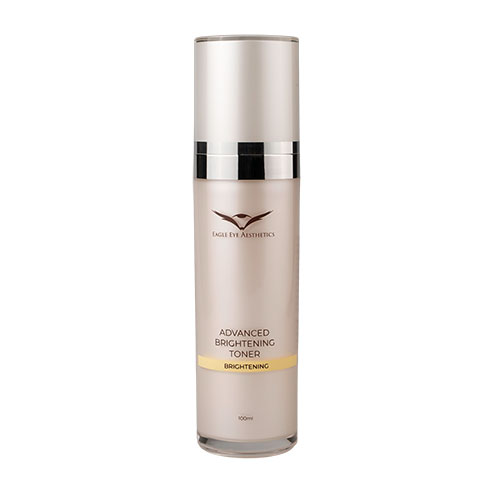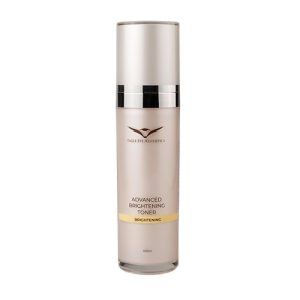 EEA Brightening Soothing Toner Lotion
This gentle alcohol-free toner is a daily essential for restoring natural pH balance and enhancing skin clarity. It contains a botanical blend of rosemary, aloe, althea, chamomile, cucumber and marine extracts to soothe and moisturise your skin naturally.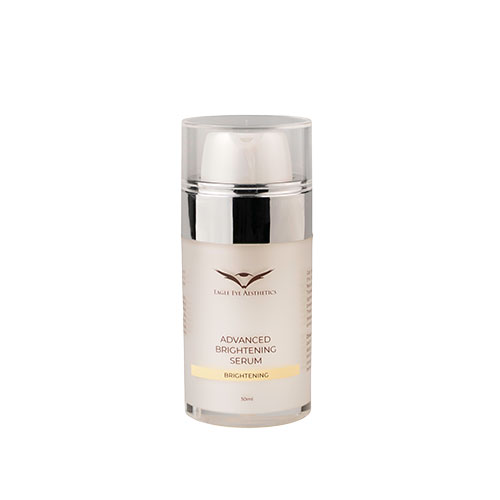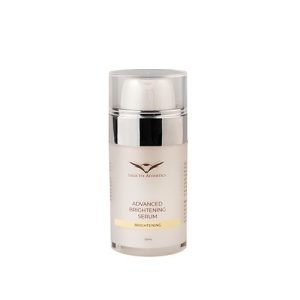 EEA Advanced Brightening Serum
Get brighter and clearer skin with this powerful serum. The formula features actives including the much-touted Tranexamic acid that are proven to lighten existing dark spots while preventing hyperpigmentation. These ingredients are slowly released into skin's deep layers for enhanced results. Tranexamic acid has been rising in the ranks as one of the most popular ingredients in the newest dark spot and anti-pigment/melasma treatments on the market. Unlike many acids of the likes of exfoliating lactic and glycolic, this one is safe for all skin types, complexions, and use even during pregnancy.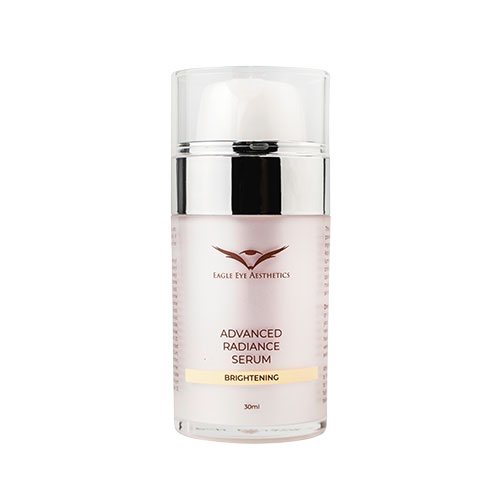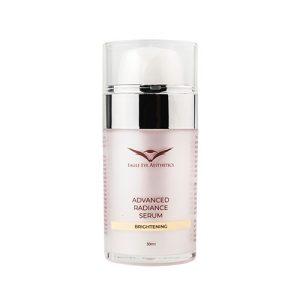 EEA Advanced Radiance Serum
This lightweight serum uses a powerful formula of active ingredients, including retinoids, Kojic Acid, and peptides, to give you luminous and smooth skin. It is clinically proven to visibly reduce dark spots, and its high tolerability makes this a must-have in any skincare routine.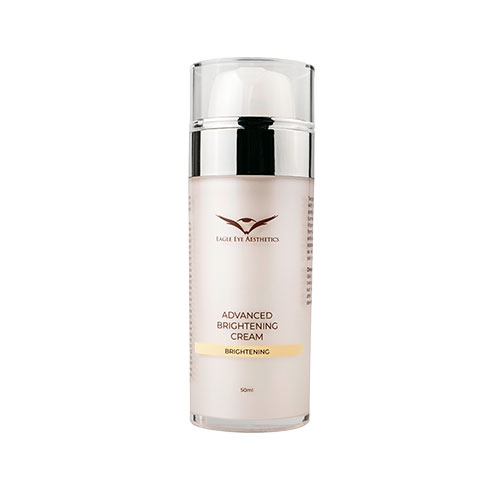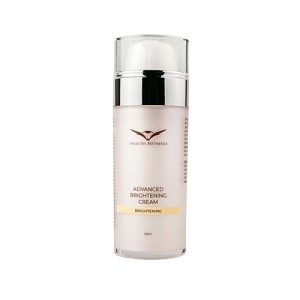 EEA Advanced Brightening Cream
Target hyperpigmentation with this powerful mix of acetyl glucosamine, retinol, tumeric, and stabilized Vitamin C. It is specially formulated to enhance exfoliation, diminish the appearance of discoloration, as well as brighten overall skin tone.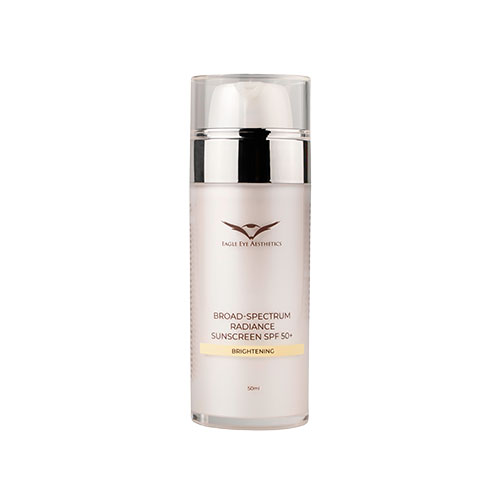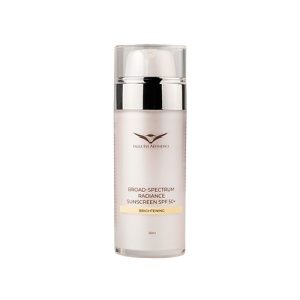 EEA Broad-Spectrum Radiance Sunscreen SPF 50+
Get UV protection and fade pigmentation at the same time with this water-resistant, alcohol-free sunscreen. Not only does it provide full-spectrum photoprotection, it also lightens dark spots and protects the skin from environmental pollution for healthy, beautiful skin.
Heliocare Pure White Radiance Max (Fernblock 240mg) Oral Supplement
Unleash inner radiance with capsules formulated with natural active ingredients that work in synergy to prevent pigmentation and protect the skin from UV damage. With regular consumption, skin tone becomes brighter and more even.
This range is suitable for those who are keen to slow down or even reverse the signs of skin aging. Skin aging is part of the natural aging process, but many factors such as habits, environment, and lifestyle choices can speed up and worsen skin aging. 
Our EEA Anti-Aging premium range harnesses the power of potent ingredients such as vitamin C, retinol and lactic acid to penetrate deep into the skin and exfoliate away dead skin cells, resulting in the reduction of dark spots, acne scars, sunspots, hyperpigmentation and other sources of discoloration and unwanted texture. In addition to giving your skin a radiance-boosting polish, these ingredients are also renowned for their anti-aging fighting capabilities due to their rejuvenating effect on the skin, which aids in the production of collagen and elastin and firms fine lines and wrinkles.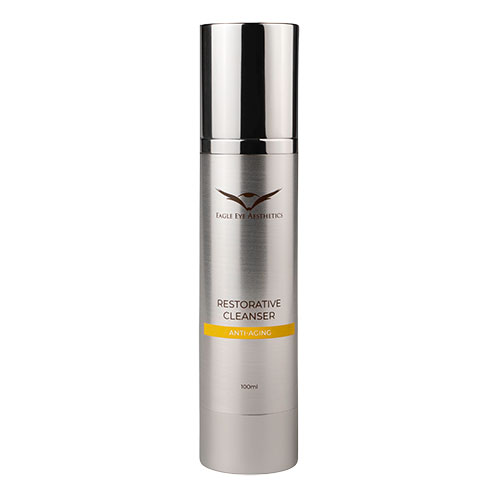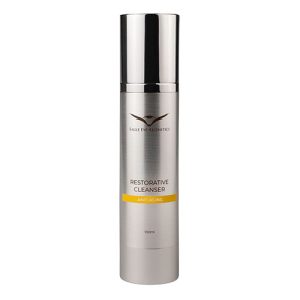 A luxurious gel cleanser that removes impurities, excess oils and makeup. Skin is left feeling clean and soft without being excessively dried out.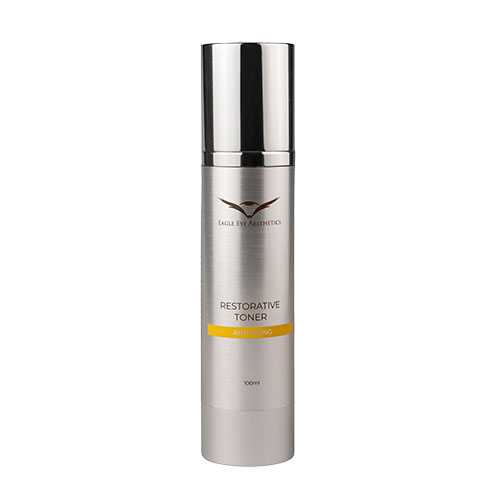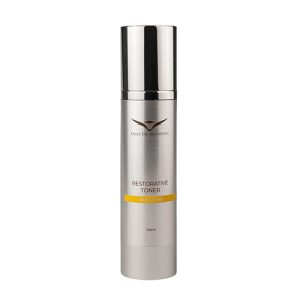 This gentle alcohol-free toner is a daily essential for restoring natural pH balance and enhancing skin clarity. It contains a botanical blend of rosemary, aloe, althea, chamomile, cucumber and marine extracts to soothe and moisturise your skin naturally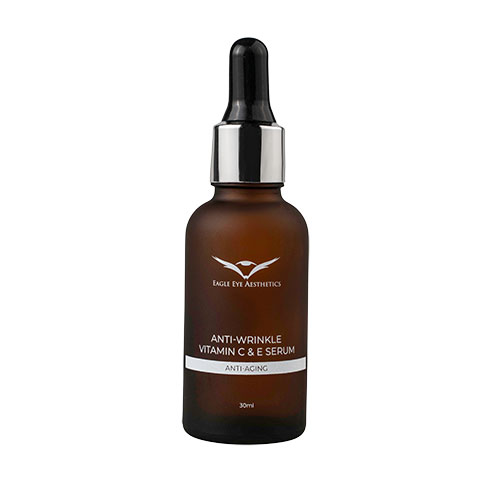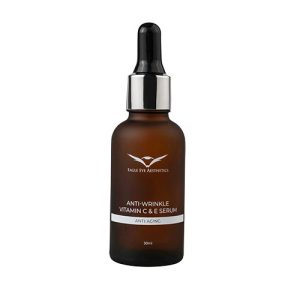 EEA Anti-Wrinkle Vitamin C & E Serum
A potent anti-aging pure Vitamin C serum fortified with Vitamin E & peptide to reduce signs of aging, including the appearance of dark spots, fine lines and wrinkles.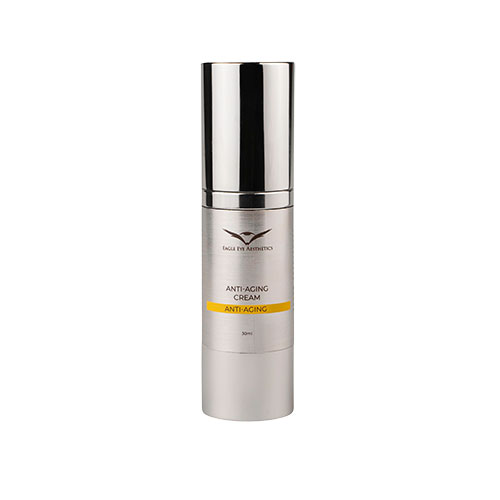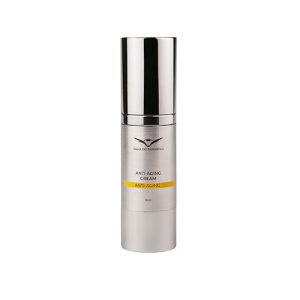 A rich brightening and anti-aging cream that combines Snail Secretion Filtrate with Superoxide Dismutase, an exclusive technology to preserve skin elasticity and increase skin density. Use regularly to obtain luminous, nourished, and firm skin.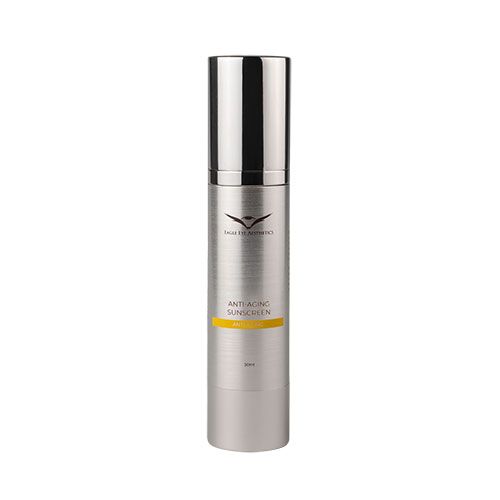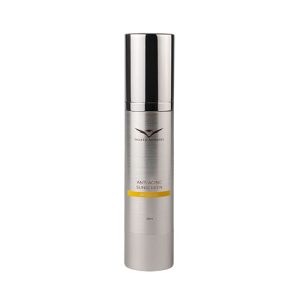 Silky-smooth sunscreen that provides broad-spectrum UVA/UVB protection. The sheer, soft-touch texture spreads evenly on skin without leaving a white cast.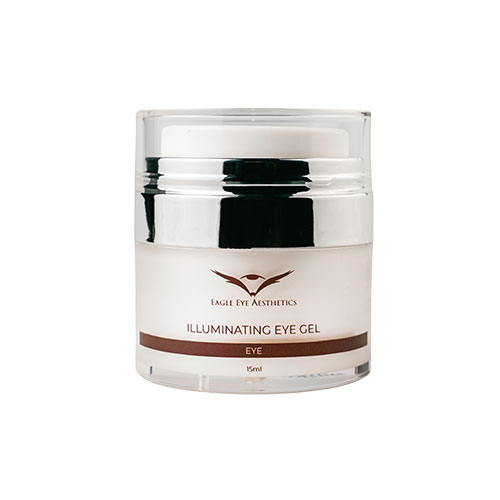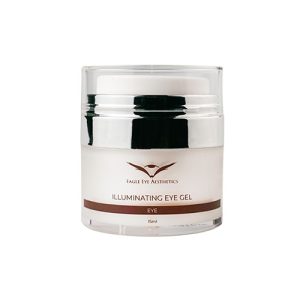 Lighten dark circles and reduce puffiness around the eyes with this lightweight gel. It tackles the main factors responsible activating micro-circulation, amongst others. The result is rested, beautiful and radiant eyes.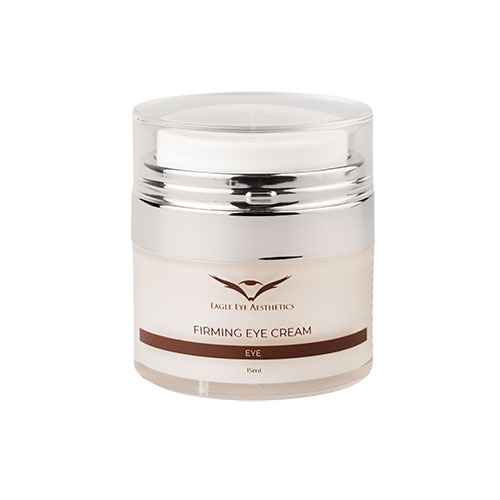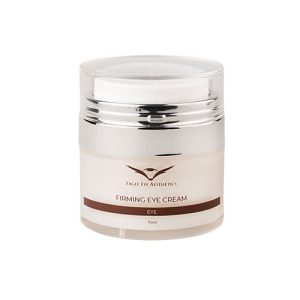 This intensive anti-aging cream uses multiple mechanisms to plump sagging eye skin. The formula features acetyl glucosamine and peptides to firm up skin, as well as caffeine and Hyaluronic Acid to deflate puffy eyes while providing hydration.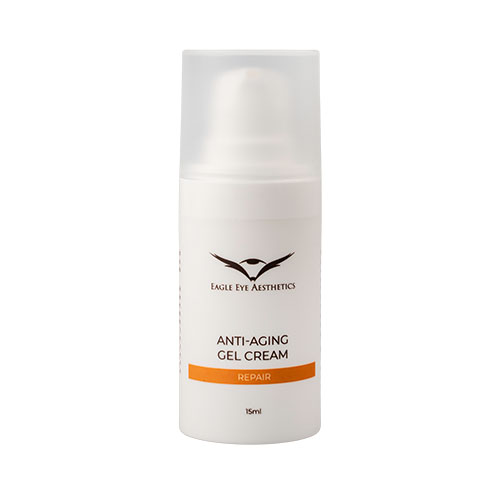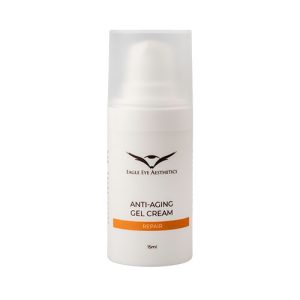 Anti-aging gel cream with powerful restorative action in a texture that your skin will love. Formulated with Snail Secretion Filtrate and Superoxide Dismutase, an exclusive technology to preserve skin elasticity and increase skin density.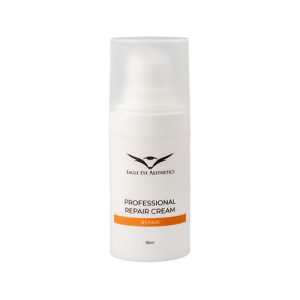 EEA Professional Repair Cream
This cream is recommended for healing superficial burns, damaged and irritated skin. Formulated with allantoin, sorbitol and vitamin E, it effectively restores the skin barrier, improves moisture levels, soothes damaged areas and offers optimum protection.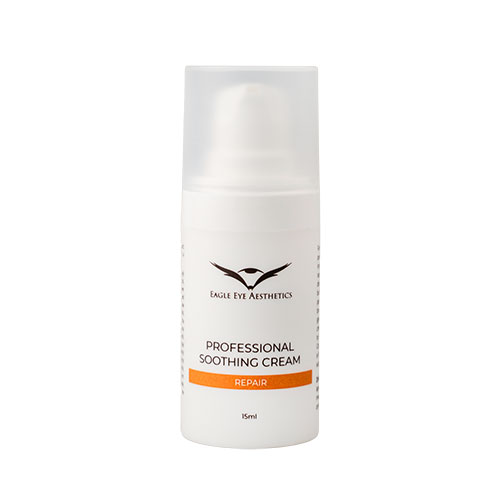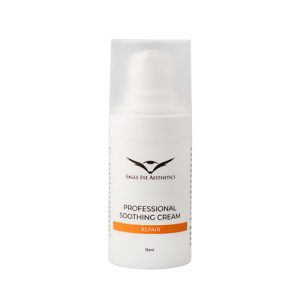 EEA Professional Soothing Cream
Formulated with powerful active ingredients, this cream rapidly soothes discomfort and heals bumps, knocks and of pigments responsible for bruising. It has a glycerine-rich texture and creates a protective film to keep skin moisturised. Can be used preventively, or following a cosmetic or surgical procedure.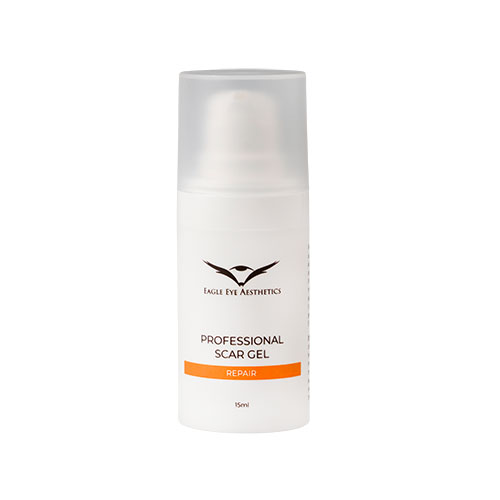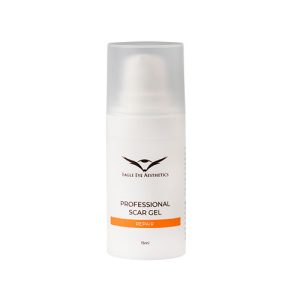 EEA Professional Scar Gel
Prevent and treat hypertrophic scars with this highly effective silicone gel. It forms a protective and semi-occlusive permeable film on the skin to reduce transepidermal water loss, while aiding collagen fibres alignment. It is further fortified with panthenol, calendula, and vitamin E for intensive soothing effects.
Schedule your appointment at your convenience.