Eagle Eye Aesthetics is at the forefront of the latest facial aesthetics and lifting treatments for facial contouring and rejuvenation. Our team of Oculoplastic surgeons and clinic assistants ensure we can take a holistic approach and offer you the treatment options to deliver the best results to meet your aesthetic goals.
What is Morpheus 8?
As a premier specialist clinic, we are always on the hunt for the latest and greatest in proven scientific technology for safely and effectively managing the ageing process. Our best find to date is the Morpheus8, the combination of microneedling and radiofrequency. This technology tightens the skin, as well as stimulates and remodels collagen to improve skin appearance. This is a non-surgical, minimally invasive treatment for both face and body – and may be the next best thing to surgery.
Morpheus8 can be used to tighten and reshape facial contours in the face, neck and body, and is quickly becoming one of the most sought-after skin sculpting treatments worldwide.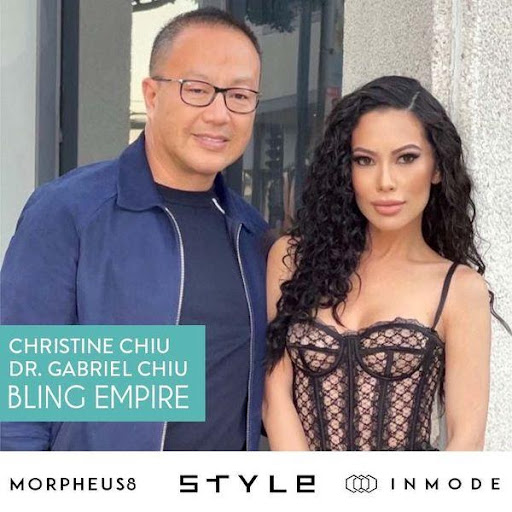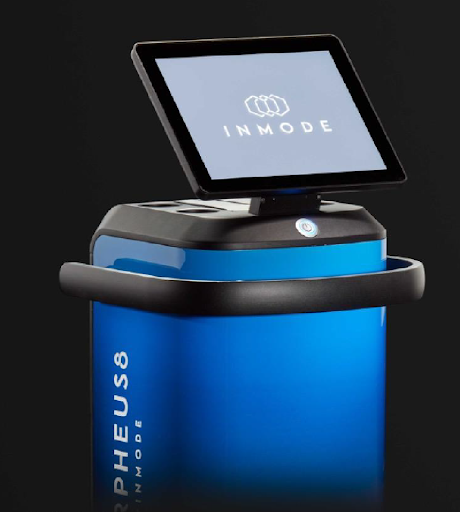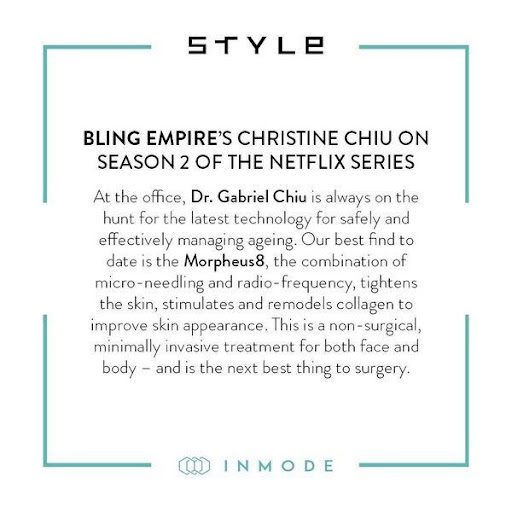 How does Morpheus 8 work?
Morpheus8 is a revolutionary technology that works by a triple action of
Subdermal adipose remodelling (SARD), 

Broad spectrum dermal heating and volumetric bulk heating

Fat coagulation
Energy is applied between needle and external electrode placed on the skin surface. A large volume of tissue is effected, resulting in a large contraction zone and full thickness heating.
The treated tissue includes the
Epidermis

Dermis

Sub-cutaneous adipose
Morpheus8 science and delivery is advanced, superior, and diverse. The broad spectrum dermal heating is closed-looped.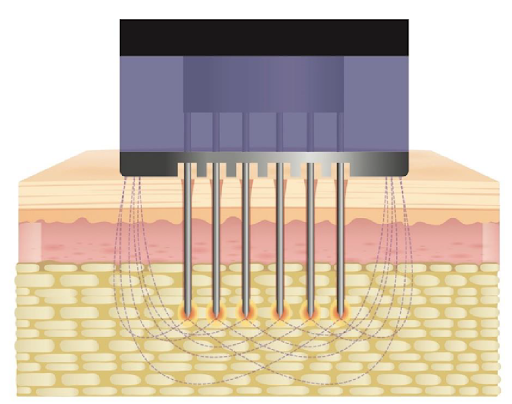 How does Morpheus 8 compare to normal microneedling?
In normal Microneedling, energy is applied between needles. A small volume is effected and energy is limited to avoid coagulation bridge between needles.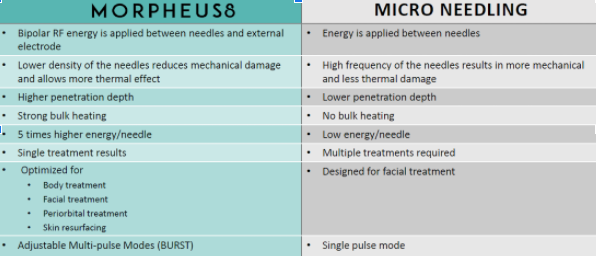 In Morpheus8, energy is applied between needle and external electrode placed on the skin surface. This allows higher energy to be applied safely to the tissue, a large volume of tissue to be effected, a large contraction zone and full thickness sub-necrotic heating.
How do I choose between all the available radiofrequency microneedling devices in the market?
Radiofrequency microneedling devices have taken the aesthetic and facial plastic surgery world by storm in recent years. With so many devices in the market, how do I choose the right one?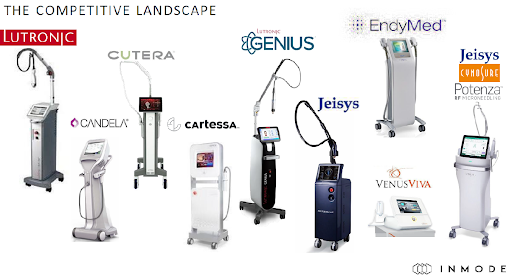 Morpheus 8 – Backed by Science
There has been strong research by Inmode on its Morpheus 8 technology.
The use of radiofrequency (RF) in medicine is ubiquitous and dates back over 75 years. In 2002, the first RF device was approved for cosmetic use (lines/wrinkles around the eyes) and, in 2004 approval for treatment of facial wrinkles and rhytids was given. Dozens of RF devices have since been approved for aesthetic use with various methods used to deliver the energy to the dermis and fibroseptal network in the subcutaneous fat.
Radiofrequency has become a popular option for skin rejuvenation and tightening. Using electrothermal energy versus photothermal energy with lasers, RF is not chromophore dependent and therefore considered applicable for all skin types. Radiofrequency offers little to no downtimes, which is desirable in the current environment of patients' active lifestyles and busy work schedules. 
To further enhance dermal heating, RF microneedling (RFM) was developed. RFM delivers the desired energy through pins/needles that penetrate the skin to a predetermined desired depth. With this technology, dermal heating was improved to the critical level of 65degC to 70degC with epidermal heating minimized when using insulated needles. A reverse thermal gradient is created, with the temperatures highest in the deeper levels, contrasting laser's skin heating. Hence RFM is a significant advance over traditional RF devices for skin tightening with improvements in safety and efficacy. Energy delivery is efficient into the dermis with minimal disruption of the epidermis, particularly for the insulated needle devices.
Differences between the Radiofrequency Microneedling (RFM) machines
With so many similar devices in the market, it is normal to feel overwhelmed. What is important is to go by scientific and clinical evidence in deciding which RFM machine to go with.
Insulated vs Noninsulated needles: It is important to choose a machine with insulated needles, like the Morpheus8. Insulated needles allow for RF energy placement into the dermis while protecting the epidermis from most of the heat. In contrast, noninsulated needles produce a larger RF thermal zone (RTZ)

throughout the entire length of the electrode. These will heal slower  than multiple small RTZs. Epidermal injuries may occur with the unprotected needles, thus leading to higher risks of post inflammatory pigmentation. In addition, wound care and downtime are potentially prolonged as these superficial wounds heal.

Manual vs motorized insertion: With mechanical motorized insertion, user variability is reduced. With manual insertion devices, there is operator fatigue.

Treatment parameters: In general, higher-energy treatments yield better results. Studies have shown that the amount of collagen produced is directly dependent on the intensity of heating of the connective tissue. The Morpheus8 has a maximum power of 65W, one of the highest in the market.

Maximum depth: The Morpheus8 has one of the highest, if not the highest, depth penetration in the market. It has a programmable 1-7mm penetration depth with additional 1mm heat profile. It also has different tip configurations for a wide range of conditions like scars, wrinkles, acne, rejuvenation, hyperhidrosis, cellulite reduction and more. The greatest depth penetration makes it the most efficient machine not just for face treatments, but for melting adipose (fat) in the body. 
Morpheus 8 – Loved by All
The Morpheus8 has been gaining traction since it first appeared in 2019 and has been receiving multiple awards and rave reviews worldwide since. Many celebrities and anyone keen for a facial rejuvenation have been queuing for this power couple treatment, which brings together two of the most effective anti-ageing salon treatments: micro-needling and radiofrequency, with little downtime.
We offer Morpheus8 for the:
Eyelids (LidTite)

Mid face, lower face, full face

Neck 

Body
Morpheus8 for Eyelids/LidTite
This treatment is especially popular in our clinic for tighter, lifted, brighter & more beautiful eyelids.

Surgical blepharoplasty is still the gold standard for treating moderate to severe loose eyelid skin and puffy eyelids, with impressive results lasting more than 10 years, for a few weeks of downtime. However, many people would like some nonsurgical intervention to tighten and lift their eyelids with minimal downtime. Morpheus8 Lidtite is the answer. 
Morpheus8 is a new innovative way of tightening loose skin and is an impressive alternative to surgery, allowing a gentle correction of moderate loose skin. For eyelid lifts often 3-4 sessions may be required, which are performed every 3-6 weeks. This is perfect for people who want a gradual, scarless correction, with minimal downtime.
Morpheus8 for Face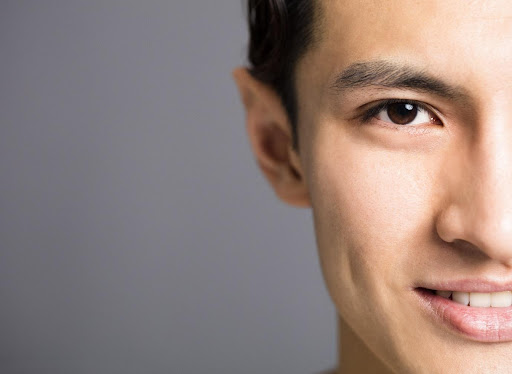 Today, more people than ever before are shying away from invasive procedures like the facelift and neck lift and are instead opting to choose non-surgical procedures that allow them to return to work quickly without downtime or discomfort. InMode's Morpheus8 is a brand-new, cutting-edge solution for treating skin laxity while removing excess fat. It utilizes safe, advanced, fractional radiofrequency energy (RF) to remodel the skin on subdermal levels, revitalizing the underlying scaffolding of the complexion while triggering the reintroduction of collagen fibers for increased volume and suppleness.
In essence, Morpheus8 allows you to experience the benefits of a facelift without the need for incisions. Other benefits include:
Increased collagen production

Quicker results

Minimizes scars from acne

Reduce wrinkles

Fade stretch marks

Shorter treatment time

No or minimal downtime
Morpheus 8 for Body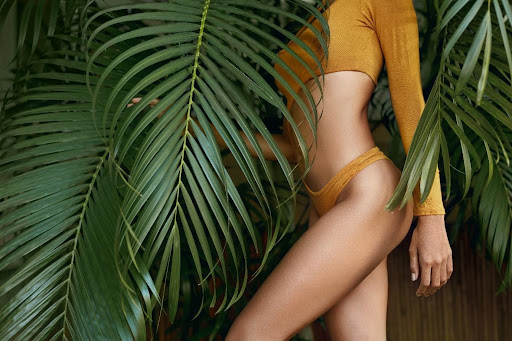 Morpheus8 Body is the first and only FDA cleared technology to provide deep 8mm subdermal adipose tissue remodelling. With a unique large surface tip consisting of a matrix of 40 thin gold-coated microneedles, and a thermal profile of 7mm + an additional heat profile of 1mm, Morpheus8 Body can be programmed to quickly treat large tissue areas at the deepest levels of RF available.
Equipped with Burst mode RF technology, Morpheus8 Body automatically deploys bipolar RF energy to multi-level treatment depths in a single cycle. The ability to target tissue sequentially at three levels, in millisecond intervals, allows for a significant reduction in treatment times, minimizes skin injury, increases treatment uniformity, and enables customized full body fractional procedures.
Morpheus 8 Body can be used to treat small to large body areas including neck chest, arms, thighs, knees, stomach, buttocks. Any area that shows surface irregularities, such as wrinkles, discoloration, sun damage, stretch marks, cellulite, scarring, or rough texture, can benefit from this treatment.
Schedule your appointment at your convenience.